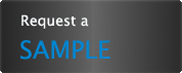 Quick Link
PE500 4 Switching Points Intelligent Pressure Sensor with LED Display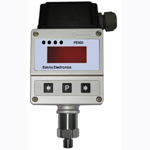 With high performance sensing technology, PE500 delivers high accuracy and very good durability. All-integrated design, LED displays on-site pressure. 4 relay outputs and 1 analog output.
Characteristics
4 Switching point + 1 analog output
Measuring range: -1...2200 bar
LED displays pressure and switching state
Items set through menu: set/reset point, analog start/end point, output type, parameters set, all can be set off-site
High burst pressure, high reliability, output to PLC
Frequently impact proof and instantaneous impact resistance
Wide ambient temperature: -40.150°C
Positive/negative measurable
330º rotatable indicator
Unit: bar, psi selectable
Specifications
Measuring range:
See datasheet for details
Overpressure:
See datasheet for details
Switching output:
Calibrating range:2%…100% of F.S.
Accuracy: 0.5% of measuring range
Output: 4 relay outputs, 4PNP/NPN selectable
Rated current: ≤5A/220V AC
Response time: ≤30ms
Analog output:
Output: 4…20mA analog output
Load resistance: ≤500Ω
Accuracy: 0.5% of F.S.
Repeatability:
0.5 % of F.S.
Display:
Red 16mm LED, display range: -999…9999
Power supply:
15...30V DC/230±15%V AC
Wiring protection:
Reverse polarity, Overvoltage and Short-circuit
Ambient temperature:
-20…80℃
Medium temperature:
-40…150℃
Storage temperature:
-40…100℃
Temperature effect:
< ±0.2% F.S./10K
Protection class:
IP67
Process connection:
Stainless steel + NBR sealing
Housing material:
Zinc alloy
Electrical connection:
14-pin threaded terminals (Terminal size: 1.5mm, Cable-sectional area: 2AWG14).
Side cable connector: 1xPG13.5.

Datasheet Request