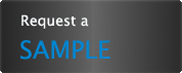 Quick Link
UD2000 - Intelligent Ultrasonic Level Meter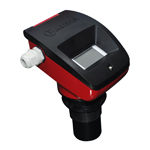 UD2000 operates on the basic principle of using sound waves to determine liquid/solid/slurries level. Ultrasonic pulse signals are transmitted and reflected from the liquid surface. The transmitter 'listens' for reflected signals (echoes) and measures the time-delay between transmitting and receiving. The distance to the sensed material surface is automatically calculated using the computed time-delay. Applications: water distribution system, food and pharmaceutical industry, power plant, barn, steel mill and fiber industries.
Characteristics
Automatic power adjustment, gain control and temperature compensation.
Latest sensing technique and advanced software features make it suited for various applications.
Improved measuring accuracy by latest wave calculation technique.
Interference echo suppression features ensure validated measuring.
16-bit D/A conversion improves output accuracy and resolution.
Sensor material PTFE is good for corrosive medium.
Output: programmable relay output, high accuracy 4 - 20mA analog current output and RS-485 output.
Specifications
Measuring range:
0.5…5m, 0.5…10m, 0.5…15m
Ultrasonic frequency:
40KHz
Resolution:
< 10m, 1mm; ≥ 10m, 1cm
Accuracy:
0.25% of measured, no more than3mm
Beam angle:
6°
Display:
4-digit LCD display
Operating voltage:
DC24V 70mA / AC220V 3W
No-load current:
≤8mA
Output:
4…20mA(2-wire) / DC24V
4…20mA(4-wire) / RS-485
Switching output:
2-wire AC220V / 3A
Load resistance:
≤750Ω
Ambient temperature:
-25…60℃
Storage temperature:
-20…80℃
Pressure rating:
2 bar
Protection class:
IP65
Housing material:
ABS
Process connection:
M70X2 thread

Datasheet Request