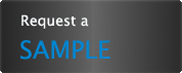 Quick Link
FVM100 Series
When a columnar object (object that generates bortices)is placed in the flow path of a fluid, regular channels of vortices, called Karman vortex channels, are generated at the back of the object. Since the frequency of a vortex generated is linearly proportional to the flow velocity within a given range, the flow amount can be measured by counting the number of vortices. Typical applications: superheated steam, saturated steam and regular fluid volume flow rate or weight flow rate measuring; cooling tower and water condensate; municipal water treatment and distribution; boiler feed water; chemical processing; pool and water park
Characteristics
The frequency of pulse output is proportional to flow rate, no zero drift, very stable performance.
High measuring accuracy: ?.0% for liquid; ?.5% for gas;
Sensing parts are noncontact to medium - means high reliability, simple structure, easy to install, low maintenance cost.
Applicable to liquid, gas, steam and some mixed fluid measuring
Wide measuring range
No compensation is needed for liquid volume measuring; But, temperature and pressure compensation are necessary for steam weight flow rate and or gas volume flow rate measuring.
Low pressure drop, energy-efficient flow meter
Easy to install: vertical, horizontal or arbitrary angle to pipelines.
In given Reynolds number range, the frequency of output signal is independent to fluid density, viscosity or components. Calibrating in one medium and used for others.
Pulse or electrical output signal could be transmitted long distance, Hart protocol available.
Specifications
Applicable medium
Liquid, Gas, Steam
Measuring range
Refer to datasheet for details
Nominal diameter:
DN15~DN150 (Wafer)
DN15~DN300 (Flange connection), Customizable
Accuracy
Liquid: ±0.75% of of measured flow rate
Gas and steam: ±1% of measured flow rate
See reference condition in datasheet
Repeatability
±0.15%
Operating voltage
Pulse output model: +12VDC, +24VDC selectable
Current output model: 4 ~ 20mA.DC, +24VDC
On-site display model: integrated 3.6v Lithium-ion battery, battery life: 2 year life (Customizable)
Output
Pulse: 0.1 ~ 5000Hz
2-wire output: 4 ~ 20mA. (DC)
Operating pressure
1.6Mpa, 2.5Mpa, 4.0Mpa. Customization available for high requirement.
Medium Temperature
Standard Model: -40℃~130℃
High Temperature Model: -40℃~250℃
Explosion-proof Model: -40℃~80℃
Ambient Temperature
-30℃~60℃ for Explosion-proof model;
40℃~85℃ for others
Ambient Humidity
5%...95%
Protection class
IP65, IP67 selectable
Housing material
Carbon steel or stainless steel
Explosion-proof
Explosion-proof model: ExdⅡBT5
Electrical connection
M20×1.5

Datasheet Request